Yesterday, whilst sheltering in my tent at 4200 meters as the cold Himalayan winds of Bhutan whipped by, I realised that I have been taking the same essential items on all of my adventures over the last ten years. These are the items I swear by; gear I have been testing and using for nearly a decade and whenever I head off into the mountains on a camping trip or a hiking adventure, these are the items I pack every single time.
I carry this stuff on every adventure I go on and these are, in my opinion, the bare necessities for multi-day hiking or camping trips.
I've broken down my adventure checklist into three sections to make it nice and easy for you!
Adventure Checklist Essentials
Leatherman Skeletool – A good multi tool can save your life. I've been using my Leatherman Skeletool for nearly six years – it's super tough, lightweight and clips on your jeans with a carabiner which can also be used as a bottle opener. The Skeletool has the best quality, and most versatile, knife I have ever come across on a legal-carry pocket knife.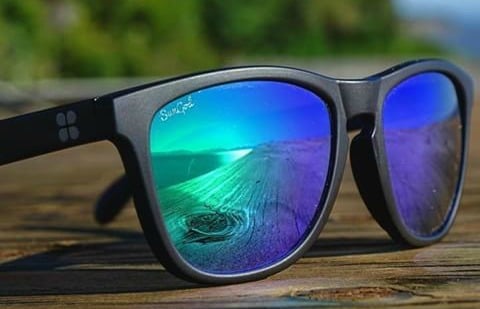 Bulletproof Sunglasses – I am the master of breaking sunglasses… Or, at least, I was until I started wearing SunGod glasses which are pretty much indestructible and are also pretty damn cheap.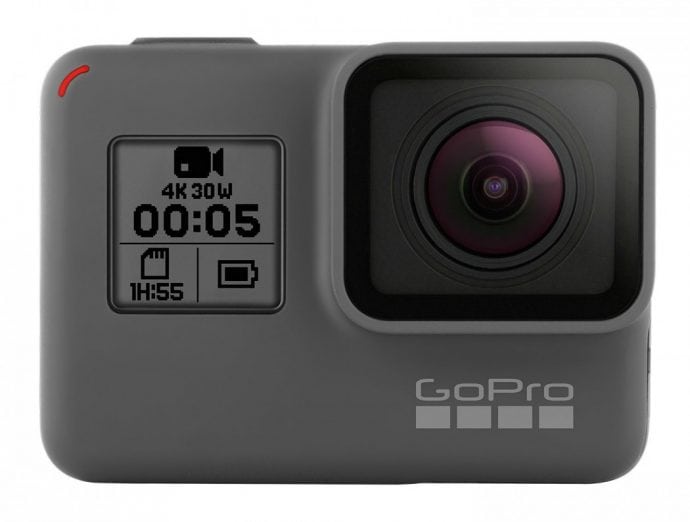 GoPro – I was also once the master of breaking camera… Until I got a GoPro. Seriously, when you are hiking or camping it's well worth packing a GoPro as the photo quality is now absolutely amazing and you can pretty much run over a GoPro (when it's in the case!) with a tank and it'll be fine.
Headtorch – Never go hiking without a headtorch… A good headtorch is absolutely crucial for any real adventurer and I never go travelling without one. When the power goes out, or you are exploring a cave or hiking in the dark, a head torch will become your new best friend. I recommend the Petzel Tikka as it's cheap and powerful. Check out my detailed breakdown on the top five headlamps for more info.
Notepad and pen – When I'm camping out, beneath the stars, disconnected from the internet (praise the lord!) I find myself having a lot more time to think. I like to jot my ideas down and strongly recommend throwing a pad and pen in your pack for your next adventure.
Adventure Buff  – I always have a buff on my wrist and usually have a spare in my pack. A buff is crazy versatile and can be used to cover your eyes when sleeping (In case you forget your sleeping mask and are a light sleeper), to keep your face warm through frozen winds and to stop bleeding in an emergency.
Belt with hidden security pocket – For hiding your cash or weed, this belt is an absolute god-send. I've travelled around a lot of countries, like Venezuela, where you need to have all of your cash for the entire trip on you and this is always where I hide my stuff. It can be worn through metal detectors without setting them off and is well worth having for any travelling adventure.
A good book – I used to have a kindle but, you may be sensing a theme here, I broke it on a rafting trip. Since then, I've been going back to paper. It's always worth having a good book on you – for reading inspiration, check out my books to read when backpacking article. 
DSLR Camera – Now admittedly this isn't an essential for everybody as DSLRs are heavy and expensive. If you have a camera though, I strongly recommend packing it for your hiking trip – away from light pollution you will have a great chance to get some amazing night shots.
Adventure Checklist Extras (which you'll love!)
Wireless Speaker – The luxury item that I almost always pack is my tough wireless speaker to keep me entertained in the evening as I listen to some tunes or a podcast.
Peak Design Camera Clip – This is hands down the best money I ever spent on a camera accessory – the peak design camera clip lets you access your camera in seconds and carry it comfortably on your hip or on the shoulder strap of your backpack.
Portable Battery – If you are heading off on a multi-day hiking trip, your equipment will eventually run out of battery. This little baby will keep you charged and connected for when you need it most. I always travel with two.
Down Jacket – I've been wearing my RAB Neutrino down jacket for seven years now and it's only just on it's way out. It's tough, super warm and has served me well on glaciers and mountains around the world. If it's going to be cold, this is the jacket you want.
Microfibre Towel – A microfibre towel might not sound that exciting but when you're climbing, trekking or camping a super lightweight, fast-drying, towel is one of the best things you can take with you. Cheap, compact and reliable. 
Berghaus Freeflow – I'm kind of assuming you already own a backpack but if you don't I strongly recommend the Berghaus Freeflow as the most comfortable hiking pack around. To find out more about some of the best packs on the market, check out my best travel backpacks post.
Tough plastic playing cards – Impervious to spilt beer and sudden downpours, having a nearly indestructible pack of playing cards with you is always a great idea for any hiking or camping trip.
Adventure Checklist – Camping Packing List
I wanted to include this section last as the above adventure checklist can be used for any trip, not just for camping.
Tent – I've been backpacking around the world for the best part of a decade now and as you know, I love camping. For me, a tent is essential for adventure travel. The best budget tent by far is the Vango Banshee. Not for you? Check out my post on the best backpacking tents on the market this year!
Sleeping bag – An absolute essential for anyone keen on the outdoors or into spontaneous road trips. A good sleeping bag will last you years, although a little pricey, they are worth it. I barely travel anywhere without a good down, all season sleeping bag!
Sleeping pad – If you want a comfortable night's sleep under the stars or inside a tent, a sleeping pad is essential. My go to is the Thermarest Neo Air. Super comfy, I've never had a bad night sleep with this bad boy. Check out my post on the best sleeping pads for more options of sleeping pads!
Backpacking Stove – If you're hitting the road on an extreme budget or heading out into the mountains on an adventurous trek a backpacking stove is essential. Nothing beats warm food or a good cuppa coffee after a day outdoors. The MSR windburner is my go to for adventuring around the world. Check out my post on the best Backpacking Stoves to help you pick the best for you!
For more information on what clothes to pack for your hiking or camping trip, check out the backpacking checklist.
Like this post? Pin me!!
Last updated: 2nd June, 2017